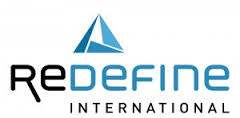 After Growthpoint and Redefine Properties, REDEFINE International stands third in the queue of the South African listed property to launch an American Depository Receipt (ADR) programme and gain access to American investors. Redefine International had already officially announced the ADR in the US on December 31,2013 and then finally broadcasted the scheme on Wednesday.
Redefine Properties owns 34% of the Redefine International. The ADR programme functions over the overall US share market. An ADR provides varied security and this also represents securities to the non-US companies trading in the financial markets in US. This programme is sponsored by Bank of New York Mellon, Redefine International uses it to extend their shareholder platform. The group is already having large number of European and South African investors.   
Many South African companies have listed depository receipts. Looking back in 2013, the likes of Shoprite, Blue Label Telecoms, Cashbuild, Sibanye Gold and Mix Telematics, all listed receipts as they all were exposed to American investors whose activity increased along with the US's stocks exchanges which touched heights last year.    
Each of the depository receipt included in the ADR programme represents 10 ordinary shares in Redefine International and trades under the symbol "RDFIY".
Redefine International also has a granted UK Reit status, an internationally recognisable tax allocation for investment property companies in 2013.
Andrew Rowell, the chief financial officer at Redefine International said on Wednesday that ADR and the Reit structure would complement one another.  
"The Reit structure is an international standard for the property ownership in a listed environment and is recognised overall as the global industry standard."
He further said "So we can consider ADR as a common platform for both i.e. for strengthening and facilitating the growth by investing in Redefine International. Redefine International offers growth with attractive income yield and better chances of capital increase and diversified property assets managed by qualified operators."